Welcome to Friday Fever, your weekly guide to whats hot right now and the future  pieces that are sure to make waves in the interior world. 
Last of the summer sales
The sales, love them or hate them they give you the ability to explore a little, to move out of your interior comfort zone without worrying about high cost mistakes. You may be a cautious and planned sale shopper that has a set list of items that you have wanted at full price for a while already in your basket ready to check out the moment the sales start, or you may be like me and throw caution to the wind and grab what takes your often frivolous fancy when it comes to sale shopping.
A slightly questionable furry cushion cover and brushed cotton denim bedspread for under £40, er yes please! This is an actual real sale purchase of mine and makes a funny (read, lost my mind) true story; A few yers back I got caught up in an in store bargain basement fight to the death in House of Fraser. There where three of us ladies elbow deep in the bargain basement bin all looking to score the good sale stuff that we all know is hiding, crumpled at the bottom of a bargain basement bin. I didn't really want the aforementioned items, but I was not going to put them back and let the other shoppers that were digging for gold in that reduced bin with me win and get them. I walked out of HOF with my bag full of iffy interior fabrics held high. I felt proud of my swag and even treated myself to a frothy coffee after to congratulate myself on my sale hunting prowess.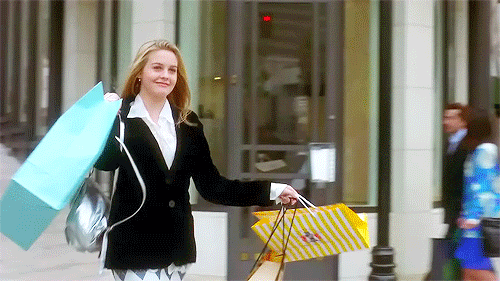 Thankfully times have changed and my attitude to sale shopping has tamed. No longer will you see me elbow deep in a department store bargain basement bin, involved in a rabid frenzy for whatever I can get my hands on for under £50 (this seems to be my magic sale number, anyone else have this?) but neither will you see me filling my basket with wanted items a few days before the sales start and planing my catches. You have to leave a little to the unknown no? so you can still experience a bit of the frill without loosing your mind in mob sale mentality.  
Yes the sales can be tedious, and lets be honest, interior sales shopping can be the absolute pits as variety wanes after the first flush of sale bargains; teaspoons, fairy lights, a ragged looking Santa and crap crockery holding the sale sections of all homeward websites and department stores, making the end of the summer sales rather sad affair.
As designers and department stores get ready for their Autumn and winter stock the end of summer sales can seem a fruitless, joyless affair. You scour your favourite retailers online, wishing for the one thing that you wanted to miraculously go into a flash sale before the season ends, or try and plan ahead and purchase out of season Christmas tat just so you can feel like your sale bargain quest has been useful, you shout "hey, I'm forward planning here! look how organised I am, I've got my fairy lights, slightly broken Santa figurine and LED Christmas tree all in for under £50!" a bargain they may be, but the sadness that engulfs your soul as the DPD delivery driver knocks on your door one balmy Tuesday in August, you open your package to receive what looks like the worlds worst practical joke snuggled up in bubble wrap, that discount Santa smugly smiling back at you is just not worth it.
Sales, and especially the end of season sales don't have to be all doom and gloom, there still are some very chic bargains to be had and some that will even tip you over into trend setting stylish sale bargain hunter! all you need to know is what trends are going to be hot for next year. I've given a few tips in other blog posts that you can find here and here.  You're entitled to sale shop with pride and confidence that what you buy will be something you love and something that last the distance trend wise. 
So if you are still hunkering for a summer sale bargain but want to be on trend for 2019, here are my top 5 last of the summer sale picks that will see you right in 2019. 
1.  John Vogel chair by WestElm £149.95 reduced from £299.99. An absolute classic for a snip of the price. A must have. 
2. Hartley coffee table by Abigail Ahern £88.20 reduced from £126. Matt, dark, solid, industrial side table of  dreams. Abigail does a fantastic range of side tables, they are another of her passions, and normally the tables at full price puts my account off so I can't have one. However this beauty in the sale is a bonafide bargain. I haven't nabbed one yet as I'm unsure of where I'd put it (I do have this one being delivered soon though). Abigail has more of her coveted side tables in the sale, some at very reasonable prices, act now before they're gone. 
 3. Jett Cluster Pendant lighting in Terazzo by Made.com £39 reduced from £60. Terrazzo is having revival and is set to be all over your instagram feed and in every interior stylist home in 2019 if they haven't got their hands on some already. Stay ahead of the game with these 2018 colour way lights in a 2019 Terazzo style. Blog post next Friday on the Terazzo trend. 
4. Concord mirror by Anthropologie £214.95 reduced from £308. It was just last week that I was waxing lyrical about odd shaped mirrors in all of their glory, they are always a classic design piece that rarely goes out of style, however 2019 sees an explosion of the odd shaped kind. The concord mirror has just enough pizzaz to make it a talking point in your home without it detracting from the other pieces in your space. Personally I would opt for the light gold version, but they are both as stunning as each other. 
5. Mina printed round ottoman from Graham & Green £180 reduced from £450. A versatile piece of furniture that will look at home in all spaces, even the ultra modern. Let the distinct Berber design on this low pile ottoman bring a layer of texture into your space. 
Do any of these last of the summer sale picks get you reaching for your credit card or are you well and truly over it? I'm hovering over the buy button for the John Vogel chairs, but with no dinning room plan in place yet I feel id be jumping the interior gun. Let me know if you've seen any other quality last of the summer sale bargains in the comments. 
*Any affiliate links will be clearly stated. All products mentioned are of my own choosing. All paid partnerships or products will clearly be marked AD.



Please reload