Welcome to Friday Fever, your weekly guide to whats hot right now and the future  pieces that are sure to make waves in the interior world. 
The Floor Mattress 
Those of a certain age have seen the headline and are slowly sinking into their comfortable and grown-up chairs, wincing at the thought of the strain that their lower back area will be under, as they try to lower themselves onto a floor mattress, let alone get up off of one after an extended period of time. And you know what, I get you. I'm a relatively young person (cough, early thirties, cough) and in my search for something child playroom suitable, I caught myself in the reflection of my laptop, face contorted into what can only be described as a painful wince when browsing floor mattresses online. The THOUGHT of sitting on one, hard, lumpy, too close to the floor with not enough padding was more than my face could obviously handle. However, being the glutton for punishment that I am (read stubborn) I have marched on with my quest for the perfect, nae, the king of floor mattresses and I think I may have found it.
I shared my new floor mattress finds with a close friend, her exact words back to me were" Vinice you're not a hippy or student and live in an actual grown-up house. A mattress. On the floor. Like a crappy futon? oh eurgh, that whole vibe is all about josh stick burning, cheese fondue eating and meditating. You do none of this, you're more stiff than that.  And anyway your lower back definitely can't take sitting on one"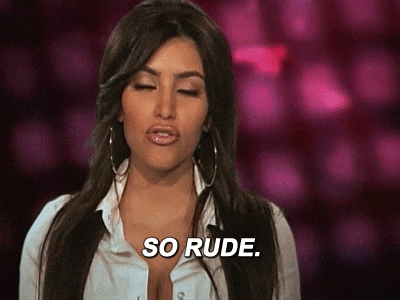 She's partially right, my lower back is shot to pieces after having This Kid, I don't remember anyone ever telling me, hey! After you have a kid remember those pain-free movements like walking that you used to do, you can forget about it.  Your hips and lower back will constantly hurt and there will be no real medical explanation as to why, and oh, you can't take the really good painkillers as you have a small person to look after and need to be in full control of your mind. In spite of this, I am still digging the floor mattress. Of course they have some very obvious drawbacks, small, unsuitable for those with mobility issues, costly to turn into a large seating area, however, I do believe floor mattresses are a great addition into anyone's home and wholeheartedly welcome their revival.
Will I be replacing my Arlo & Jacob Holmes sofa to sit down on 30cm tall of cotton covered foam to binge watch a season of my favourite Netflix show? (Jessica Jones Season 2 when its released BTW) Of course not, I still have a mildly good level of function in my lower back area and i'd like to keep it that way thank you, however I have thrown out my old sofa that was masquerading as a child's trampoline in our playroom for a floor mattress that is roughly the same size as a small two seater sofa and as such will spend a fair amount of time each day sat on it with a toddler in arms. 
Floor mattresses are a staple in many Middle Eastern and East Asian homes all over the world. I don't know if it's our British sensibilities or cold floors that mean we will never truly take on the floor mattress in place of our sofa's, but I do think we can all learn a little something from other cultures and sneak a little floor sitting into your life. If expanding your seating repertoire isn't enough for you then perhaps the trend element is? There has been an increase in online retailers selling these mattresses over the last 6 months, as when I started looking at the beginning of the year the only person doing so was Abigail Ahern, and I've slowly seen the introduction of them on most major homeware retailers pages so hazard a guess that these beauties will be a big hit for 2019.
I'm smitten for this seating alternative and believe if you need flexible seating/bedding, space is a premium and you need your interiors to work in a multifaceted way for you, or if you spend lots of time on the floor with children, meditating etc then this could be the solution you have been waiting for. 
Are you into floor mattresses? Are they global chic or just a bit naff? Lets hear either way in the comments. 
My Top 5 Floor Mattresses:
1. Reema Floor Cushion, Urban Outfitters, £195 (THE KING OF FLOOR MATTRESSES)
2. Moroccan Lounge Mattress, Abigail Ahern, from £121.50
 3. Daybed Mattress, Maison Du Monde, £115
4. Sleepover Floor Cushions, Loaf, £175
5. Convertible Triangular Floor Cushion, Urban Outfitters, £129
*All affiliate links will be clearly stated. All products mentioned are of my own choosing. All paid partnerships or products will clearly be marked AD.



Please reload