Welcome to Friday Fever, your weekly guide to whats hot right now and the future  pieces that are sure to make waves in the interior world. 
Rugs
The Rug. Always a feature in everyone's home and not something you would think to call a trend. They are what they are right? Small pieces of jazzed up carpet that go on top of your floor to keep the cold out and your feet cosy. So far, so practical, so untrendy. The rug made inroads back into our homes in all sorts of imaginative and questionable ways in 2018, on our walls, over an existing carpet and even laid plentifully in multiples. The interior world has benefitted from an increase in quality and availability of rugs with high street and online brands such as Matalan, Urban Outfitters, The Modern Rug Company and Wayfair all stocking a wide variety of well-made rugs at very reasonable price points. A good looking statement rug is no longer an investment piece that may be off limits to some, the rug is accessible, fashionable, affordable and most pleasingly a continuing hot trend for 2019.
I've never been a fan of the whole rugs on walls trend, I attribute this to one particular misguided purchase by my mother in Ikea Lakeside circa 1999 where we went in for tea lights, I know that no-one actually goes into Ikea for tea lights but hey, it was 1999, tea lights in fireplaces in place of an actual fire (!) where a thing and Ikea was the cheapest place to get them from. We left without any tea lights but did manage to acquire 2 questionable geometric print tasselled rugs in a fetching green, yellow and blue that where going to take pride of place on my bedroom wall. I did not want the rugs and I certainly did not want them on my bedroom wall. But lo and behold the rugs went up and the dust bunnies came to claim them as their home. They settled into every tassel, fibre and ridge, falling onto my face every night like some carcinogenic star dust that the evil sandman had been peddling. I hated my wall rugs and still get that all over body itchy feeling whenever I have to be in close proximity to one.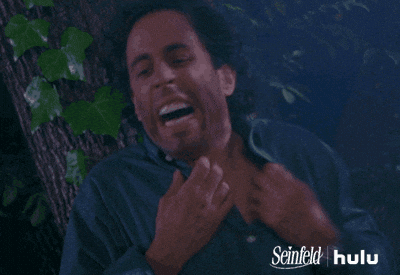 I do enjoy a floor rug and am a proud active member of the more the merrier club. I have two clashing animal print rugs adoring my office floor, three in This Kid's bedroom, multiple ones throughout the house ranging from THAT La Redoute rug, to the interior packs Ikea favourite of the year and have just returned from a part business part pleasure trip to Marrakesh where I've purchased a few more. I spent time with a representative from the Berber community in Marrakesh when choosing my rugs and experienced the Berber rug and leather making process from start to finish. The content isn't very pretty as the processes aren't glamorous (Far from it, I negotiated a one-legged cockerel, baths of pigeon sh*t and an excess cow skin mountain during my time there) however if this is something that you're interested in let me know in the comments and I will write a dedicated blog post. 
Whether your single, double or triple ruggin' - not a word but I like it, maybe I've done a clever and made a neologism? Layering cheetah, over zebra, over cow hide, filling all available floor space with multiple beauties of your choosing or just going big and bold with one rug to fit your space, anything and everything goes, and it does not matter in which way you lay them as long as your happy with the way they look and feel; don't let anyone tell you otherwise!
 Enough now with my ramblings and on to the good stuff, a run-down of my top 5 rug finds that will hopefully liven up your floors and your home. Just not your walls, please not your walls! Think of the dust bunnies...
My Top 5 Rug Finds:
1. Faiza Rug, Urban Outfitters £150
2. Isando Sequin Shaggy Rag Rug, Graham and Green £105
3. Round Watermark Rug, West Elm £349
4. Williston Forge Cambridge Transitional Rug, Wayfair £97.99
5. SHRIMPS Faces Printed Flat Weave Rug, Habitat £70
*All affiliate links will be clearly stated. All products mentioned are of my own choosing. All paid partnerships or products will clearly be marked AD.



Please reload